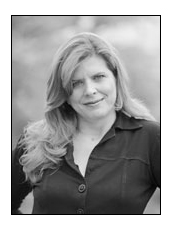 What can I say, I love to travel and I love photography!
1989 :: Brooks Institute of Photography
1991 :: Semester at Sea
1992 :: Passage Productions
1995 ~ present :: Â Latitude 34 Studios
2007 :: Set out to photograph the places that inspired this country's greatest authors.
2009 :: Twenty thousand miles later, the result is a literary pilgrimage in photography and prose entitled, A Journey Through Literary America (written by Thomas Hummel).
2010 :: The National Steinbeck Center invited me to exhibit a solo photography show for their annual festival, which this year was based on Steinbeck's Travels With Charley. How serendipitous is that? [Â Artist Statement ]
EXHIBITS
2012 :: Literary America — Faulkner Gallery
2010 :: Trees and the Muscled Mountains: The World in Mind — National Steinbeck Center
AWARDS
2010 :: Eric Hoffer Book Award for Art — (titles capturing the experience, execution, or demonstration of the arts, including art, fine art, graphic art, architecture, design, photography, and coffee table books).
---
Tamra received a Bachelor of Fine Arts from Brooks Institute in 1992. Her passion for travel and documentary photography has taken her to 16 countries spanning six continents, including Antarctica. Tamra lives in Santa Ynez and works in Santa Barbara, CA.